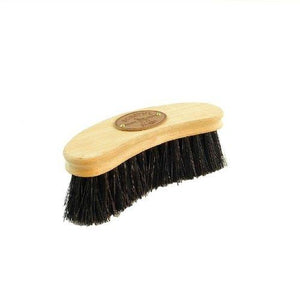 Borstiq Banana Arenga Brush
Regular price
$19.00
$0.00
Unit price
per
The Arenga bristles give a dense feel to the hand and are ideal to use on any type of coat to remove mud and other dirt. The bristles effectively work right into the coat. 
The Banana shaped brushes follow a curved shape making them easy to use and comfortable to hold, even for smaller hands.
Borstiq brushes are a top quality range of natural fibre, eco-friendly brushes from Sweden. A more traditional brush but with ergonomic designs, these high quality brushes make a great addition to any tack box.
---